Aditi Consulting: The Great Acceleration Report
As technologies, cyber threats, and the workplace evolve, today's IT
professionals prepare to meet the future challenges.
REIMAGINING THE WAY FORWARD
The Great Acceleration Report features responses from 300 IT professionals across the country.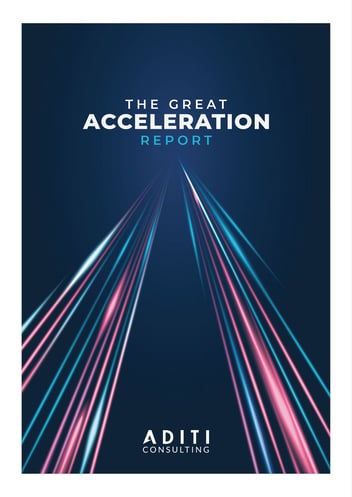 Take a deep dive into how the IT industry has been affected by COVID over two years on, and gain an understanding of how the landscape may look in the years to come.
Curious to see how IT budgets are coming together? Want to learn how your competition is sourcing talent in hard-to-find skillsets? Get these questions and more answered by downloading your copy today.
Download your free copy now to learn how IT professionals envision the future of the industry