Aditi Connect Job Fair - Why You Should Attend
When you're looking for a way to network with industry experts and explore career options, attending a job fair is a great place to start. Not only can you learn about the different positions and culture of a company, but you can also get a feel for what kind of work environment to expect. Putting yourself out there is an important first step in any job search. If you're planning a career change, consider signing up for Aditi Connect.
Aditi Connect is a virtual career fair where attendees can talk to recruiters and hear first-hand from our team about their experience with our company. As a people-driven organization, Aditi is committed to the health and happiness of every employee who works with us. Aditi Connect will give you a chance to see why we have been named one of the best places to work.
The programming for Aditi Connect will include an introduction to our company history and values. You'll hear a keynote speech from our CEO Raja Narayana about what makes Aditi so special, and why you should consider joining us. We will walk you through our story and experience, before offering an opportunity for questions, and connection with our recruitment specialists.
Learning About Aditi
We will have many of our team on board for the event. You'll have a chance to chat with client service managers who can tell you the type of projects we deliver and how we provide our industry-leading clients with the best in talent and solutions. We will field questions from attendees regarding the capabilities we're looking for, and share more about the experience potential consultants can expect once they start working.
This is your chance to get an inside look at the things we've accomplished for our clients, and details of the work we have to offer. It's valuable to get these insights before you start an assignment, so you'll want to have any questions ready ahead of time.
We'll also be answering any inquiries you may have regarding benefits, remote work, and other important topics. Our consultants are deployed all over the United States, so whether you are looking for local or remote work, we have options for placement no matter your location.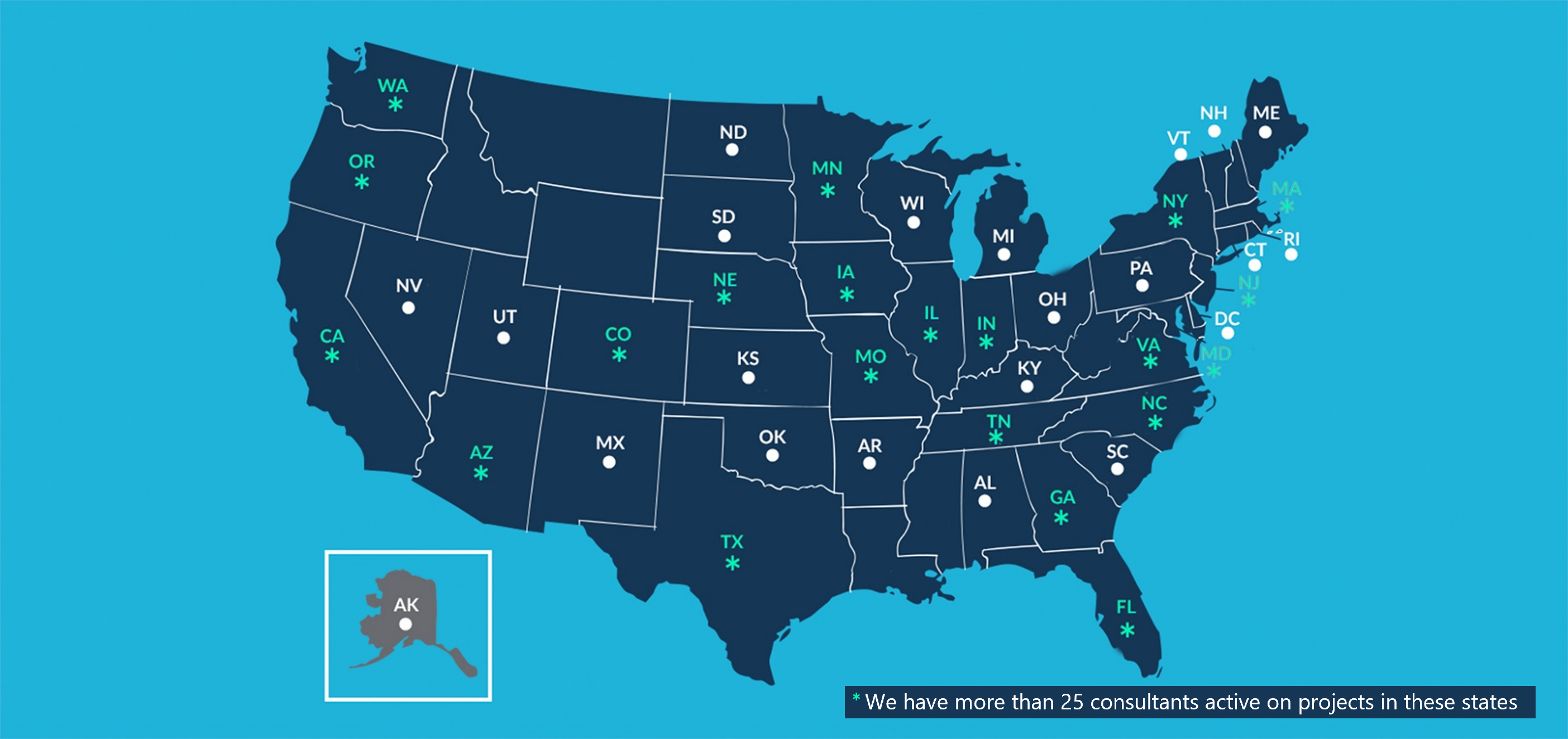 Our company is on a mission to match the best talent with fulfilling assignments that will help our consultants to grow and excel. Working at Aditi Consulting is an opportunity that can propel your career to new heights.
One recent initiative that proves this point is our commitment to redeploying consultants to new projects with Aditi For Life. This means that at the end of an assignment, rather than sending you back out to look for new work on your own, we will work to find your next opportunity so you can continue to grow and thrive with us. We hope that our loyalty to you will make it an easy decision to continue working with us as well.
You Don't Want To Miss Aditi Connect



If you still aren't sure whether you can attend the Aditi Connect virtual career fair on June 28th, perhaps the chance to win a work from home package will entice you. We are giving every attendee entry to our raffle, which includes amazing prizes. The grand prize is a Work from Home Kit which includes a MacBook Pro, an Apple keyboard and a Magic Mouse.
Having the right work tools is key, and these will certainly set the lucky winner in the right direction.
The earlier you sign up for Aditi Connect the better, because we are reading resumes now and scheduling interviews to take place the day of the event. Make sure your resume is up to date, then be sure to submit it with your information when you sign up to attend.
The day of the event, we recommend that attendees show up in business or business casual attire, and of course, we're very fond of smiling faces. Hopefully, you'll be having so much fun at our event that you can be your relaxed, best self without even trying.
Save The Date - June 28th
Ready to get started?
Visit the Aditi Connect registration page online to fill out your details and upload a current resume. We'll be in touch with reminders, but make sure to plug the date into your calendar so you don't miss it.
We sincerely look forward to meeting you at Aditi Connect. If you get the chance to become part of the Aditi family, you'll get to see for yourself what it's like to love the work you do. We offer our best wishes and hope to see you on June 28th!

Want to check our current open roles? They can be found here.