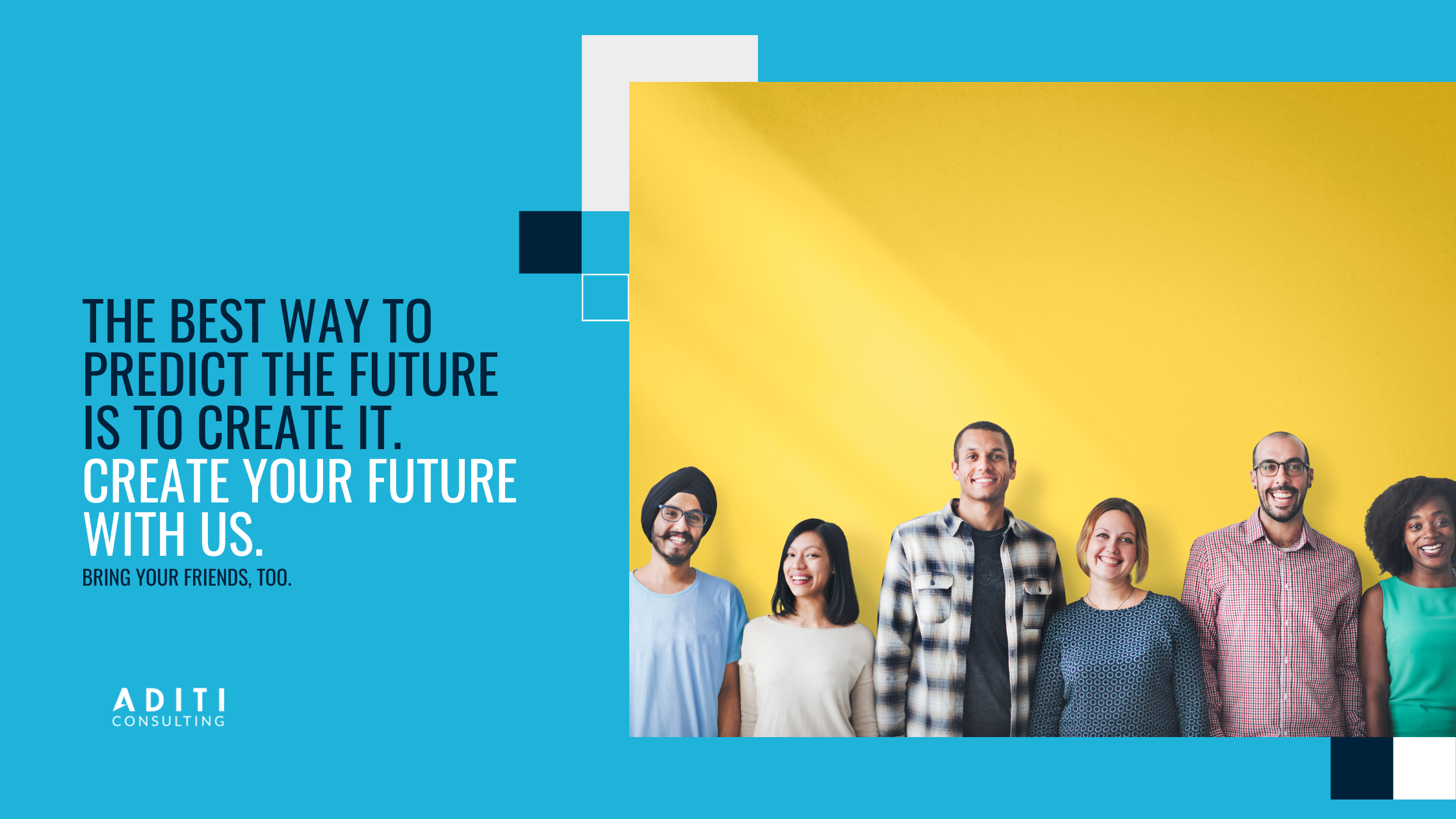 Earn money for sending your friends our way! We're looking for exceptional talent to join our ever-expanding team, and we want to reward you for your recommendations.
Earn up to $2,000* for certain roles!
TERMS AND CONDITIONS
To receive credit for your referral, you must fill out the form and include the candidate's contact details and resume. Please ensure your referral states that you referred him/her/them to Aditi Consulting.
The person who makes the referral will only qualify for the referral fee if the referred candidate completes 90 days of work.
The referral fee will be paid to the person who makes the referral. The payment will be made from Aditi Consulting.
If you referred someone in the past and they respond to an open position today or Aditi Consulting contacts them directly about a position, you would not be paid a referral fee.
The referral must be completed via the form or email to guarantee the reward is payable.
The person making the referral must notify the candidate and have their consent before submitting their details to Aditi Consulting.
The referral payment is only paid for the initial placement; any subsequent placements of the candidate do not qualify for an additional payment.
In the event of a dispute, Aditi Consulting's decision is final.
ABOUT ADITI CONSULTING
Our culture is rooted in diversity, joining perspectives together from all over the world. We are socially conscious, people and performance-driven, intense, creative, and ethical. Learn more here.